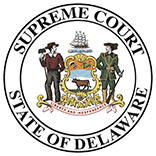 WILMINGTON, Del.—The Delaware Supreme Court has granted Cooper Tire & Rubber Co.'s motion to expedite proceedings in its lawsuit seeking to hold Apollo Tyres Ltd. to the letter of the companies' June 12 merger agreement.
The high court granted Cooper's motion Nov. 15, three days after the tire maker filed it and a week after Judge Sam Glasscock III of the Delaware Chancery Court issued a partial bench ruling that Apollo had not breached the terms of the June 12 merger agreement by requesting a lower per-share price than the $35 per share originally agreed upon.
In a prepared statement, Cooper said it is "pleased" with the court's action. The court scheduled a hearing on the case in Dover, Del., Dec. 19 at 10:30 a.m.
Cooper also said it "continues to seek the expeditious closing" of the merger with Apollo Tyres.